Guadalajara City Tour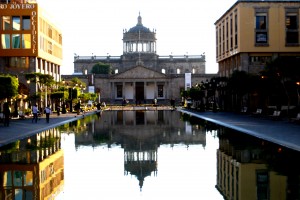 A Tour of the most important monuments of the historic center, revealing the architecture, interiors, stories, and interesting sites that go unnoticed by the average visitors.
Buy direct on line from your local expert. Learn more…
---
Chapala and Ajijic Tour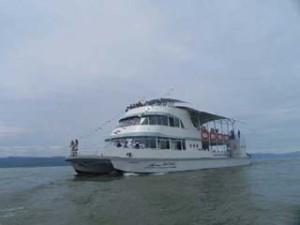 Explore the largest natural lake in Mexico, enjoy nature, excellent climate (¨The world´s second best¨ after Kenya) delicious ice cream typical chub (food), en route visit the Vicente Fernandez Ranch popular amongst nationals to see his largest collection of smallest ponny horses in the world. Admire Hacienda La Calera façade, home of a popular singer Joan Sebastian. Buy direct from your local expert. Learn more…
---
Tlaquepaque and Tequila Distillery
Discover the process, development and secrets of tequila making. Hacienda Río de Plata has been producing some of the best tequilas in the industry since 1943, this makes it the oldest tequila factory in the Guadalajara area, the heart of the appellation of origin. Enjoy tasting tamarind margaritas, tequila tasting from blanco, reposado, añejo 100% agave. After these happy moments, ride for five more minutes to down town Tlaquepaque to experience the magic of mariachis at one of a dozen first class restaurants.
Buy Direct online from your local expert. Learn more…
---
Tequila Trail Tour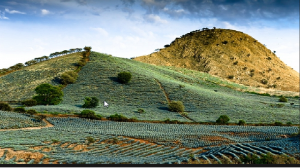 Experience the magical town of Tequila visiting at least one tequila factory.
Buy direct only from your local expert.
Wonderful for the beauty of the Agave Fields. Learn More…
---
Tonala Tour:
Place where the sun rises. The first church ever built by the first explorers was here in Tonala, land of artisans and a shopping meca. We will visit several artisans working on with their magical hands and creativity. Street flee market is on Thursdays and Sundays.
Buy directly from your local expert. Learn More…
---
Fire Volcano Adventure
Experience the most active volcano in Mexico, the ¨magic zone¨ where it seems that the laws of gravity does not exist. Enjoy the flora and fauna of the deciduous forest. Bird watching is popular here ! Visit the typical town of Comala where writers like Juan Rulfo and Gabriel Garcia Marquez wrote their great works of literature.
Buy directly from your local expert.
---
Night clubs and Bars Tour
Experience the Tapatio night life at the most popular clubs and bars in the Guadalajara city. Aboard our exclusive transport, Guadalajara´s nightlife never seems to end. We will have VIP access to cover and drinks included onboard. Visitors must be 18 or older to enter with ID.
Buy directly from your local expert.
Contact US for more information info@panoramex.mx or call +52 (33) 3659.9379 Learn More…
---