La Ruta del Tequila leaving $ 200 million in 2011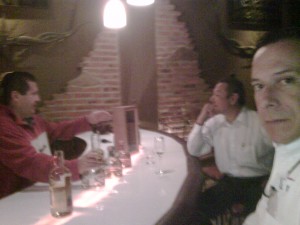 Guadalajara, Jal. La Ruta del Tequila (Tequila Trail)  in Jalisco agave landscape left last year an outlay of 200 million pesos, 600,000 visitors and 152 registered companies like www.gdltours.com , as its coordinator Martha Venegas Trujillo.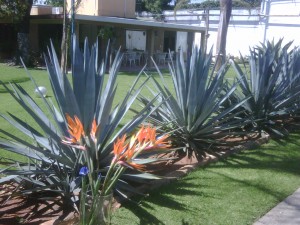 Five years after its creation and declared a UNESCO World Cultural Heritage Site, this 2011 is facing its greatest challenge: to make the project self-financed tour that from 2006 to date the contribution was $ 1.5 million from the Fund Investment Multilateral Development Bank (IDB), according to Venegas Trujillo.
Although the use of IDB already sold out, the outlook is optimistic because of the exponential growth since its foundation the tour, told of his general coordinator.
In its first five years, the Tequila Trail was established as an important driver of investment in the region by adding 152 companies certified tourism badge bearing the TT (Tourist Tequila) issued by the Tequila Regulatory Council, a seal of quality and service same as in 2010 to make investments of around 65 million pesos.
Tour packages www.ambientetequilero.com
The tour of the area of appelation of origin of tequila has 13 tour packages and increased from five to eight the number of municipalities from the map.
Venegas said that in 2006 the economic flow in the five municipalities that made up the tour was 30 million pesos, while in 2010 the figure rose to 200 million.
Currently, the route comprised of the towns of Tequila, Amatitan, Arenal, Magdalena, Ahualulco Market, Etzatlán, San Juanito Escobedo and Teuchitlán.
"This gives us the certainty that we are prepared to meet the domestic and international tourism and we are now a tourist-cultural and one of the most representative of Mexico," he said.
In late 2010, the Tourism Commission in the local Congress, presented an initiative aimed at integrating a trust to help finance the Tequila Trail and create financial independence.